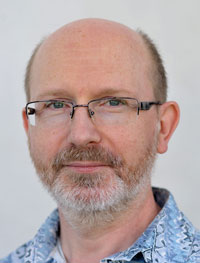 In October 2018, Dr. Olivier Bodenreider was appointed Acting Director of the Lister Hill National Center for Biomedical Communications. He currently serves as Chief of the Cognitive Science Branch. He is a senior scientist at NLM and a designated principal investigator within the NIH intramural research program. Dr. Bodenreider's work has greatly facilitated the use of standard drug terminology both in informatics research and in electronic health record systems. He received the NLM Board of Regents Award for Scholarship or Technical Achievement, "In recognition of his exceptional leadership in the dissemination of NLM drug information sources through graphical and programming interfaces."

Dr. Bodenreider received an MD degree from the University of Strasbourg, France in 1990, and a PhD in Medical Informatics from the University of Nancy, France in 1993. Before joining NLM in 1996, he was assistant professor for Biostatistics and Medical Informatics at the University of Nancy, France, Medical School.
His research focuses on terminology and ontology in the biomedical domain, both from a theoretical perspective (quality assurance, interoperability) and in their application to natural language processing, knowledge discovery, and information integration.
Dr. Bodenreider is a Fellow of the American College of Medical Informatics.